Henley Locations:
Henley Bridge is a five arched bridge which was built in 1786 that crosses the River Thames from Remenham to Henley.
---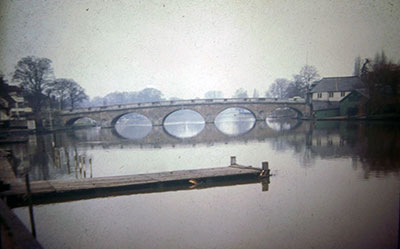 A view taken in the 1960s of Henley Bridge and the site to the right now occupied by the Henley Royal Regatta headquarters.
Photo kindly provided by Roy Sadler.
Add your comment